Home
›
2021
Printable 2021 Calendar
How to print?
Select the template of your liking. You can print these directly from the Print option on the browser menu. The images on this page are for illustration only.
If you are looking for 2021 monthly calendars (blank templates), click here.
2021 Calendar Templates
Printable Full-Year Blank Calendars
Simple, Tabular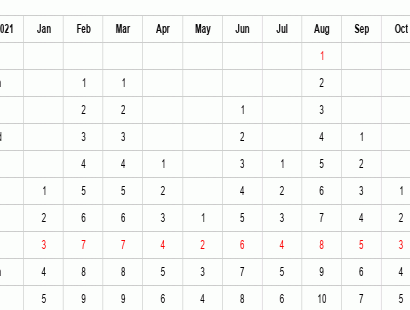 Compact Year Planner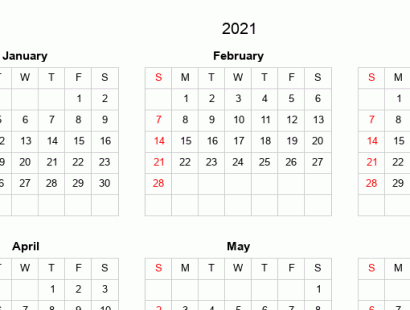 Simple, Grid
Choose from a wide range of printable calendars online. We have yearly, monthly, weekly calendar templates optimized for printing on Letter and A4 sized paper in your home or office printer.
More Calendar Makers (Printable)
Tools/ Calculators
2021 © printcal.net